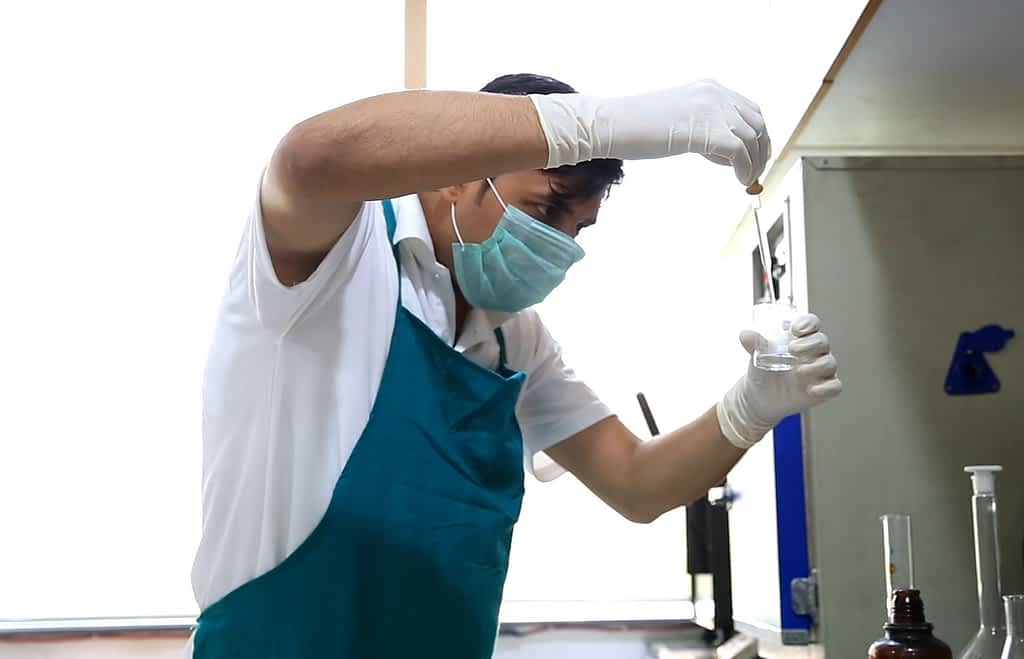 With the globalization and open market numerous suppliers have emerged to lure customers with various offers and discounts. Finding and selecting the best supplier is an essential first step to managing product quality and limiting product defects in your orders. Choose the wrong supplier and you could face shipping delays, poor quality and product returns. But choose the right supplier and you'll be on your way to quality products and satisfied customers. So, what makes a good supplier?
Quality Standards – Never compromise with quality as it serves the critical function of your product. Kesaria Rubber is an ISO 9001:2018 and IATF 16949 certified company. To ensure quality of the Products manufactured & supplied KESARIA has well defined process flow and frequent quality monitoring system. Parts manufactured are of high quality and comply with International standards.
Latest Technology – Always ensure products are developed from latest technology for best product finish. KESARIA has all the modern facilities, state of the art equipment & world class manufacturing facilities at its plant, which has sophisticated technology to produce 100% quality parts. It has in-house tooling facilities which include mould designing & mould development software along with High speed CNC & VMC machines. For more accurate inspection and speed, the latest Automated Online Inspection System is installed to avoid manual inspection errors.
Research & Development – Intensive research and regular development will ensure upgraded quality. KESARIA is involved in R&D which means long-term support for our customers. Our teams are tasked with evaluating future technologies and bringing developments through to a production stage over a tight deadline. KESARIA works with our customers and offers them advanced products to meet their challenges & demands.
Effective Design Inputs – Right Design will offer best fitment and enhance product performance. KESARIA offers services like drawing, sampling, manufacturing and testing to help steer clients from concept to actual product performance. Wherever industrial rubber sealing components are required, KESARIA's highly skilled staff regularly provides extensive design input to customers. This involves the creation or modification of 3D files and the provision of 2D drawings for parts.
In-House Facilities – 100% quality and in time delivery could only be achieved when complete production is under one roof. KESARIA has complete In-house manufacturing facilities with production capacity of more than 2.5 Million Parts Per Day and cater to a wide range of industrial applications. With this capacity we offer very rapid response lead times. Well equipped to manufacture any volume with our fast track facilities and deliver in a short time to meet our customers requirements and demand.
Legally Compliant – Ethical business practice is the sign of sustainable business model. Buyers must be aware of the suppliers business practices and complying with government`s rules & regulations. This ensures a safe, long and healthy business. At KESARIA we follow every government norm, practice Social reforms, regularly engage in employee`s welfare, conduct CSR activities and monitor pollution control etc.
Customer Service – Building relationships through delighted service and experience. At KESARIA we believe that our technical experience and superior quality rubber products would not be as valuable to our customers if they are not backed by a strong service ethics. Dedicated technically competent support team who are always ready to go an extra mile & create meaningful solutions.
Customised Solutions – Your product is unique and requires unique rubber parts to fit well. KESARIA is specialized in offering customized products as per the drawing, sample and application. With an in-house development team and dedicated tooling department, we develop the exact products as per client`s concept and fitment. We understand that right fitment will enhance product performance and ensure 100% leak proof solution.
Continuous Improvement – Constant step towards innovation and next level of performance. We at KESARIA always demonstrate to our buyers that our organisation is committed to continual improvement by learning from the audit results and achieving better audit scores year after year. This shows our buyers that KESARIA is continually meeting the ever increasing buyer standards. KESARIA may not always be perfect but we ensure that we have action plans in place which help us go a long way.
Past Experience – Finally experience makes the difference. With over 30 years of experience KESARIA is proud to have achieved a place amongst the top players in the Indian Rubber Industry. KESARIA has gained acceptance over so many years and across so many industries like Automotive, Electrical, Fluid Power, Home Appliances, Plumbing & Sanitary.
At Kesaria Rubber, we have spent decades developing innovative techniques which can help you achieve your business goals. If you would like further assistance, please contact our Sealing Experts who will be happy to help, diagnose the problem and suggest possible solutions.
Please provide your Specific Application requirements and get in touch with one of our
Experienced Technical Experts at Kesaria Rubber through Call at +91 971811 7575
or email to info@kesaria.com and sales@kesaria.com
Kesaria Rubber will be Happy To Help You !!!