Selection of correct Rubber Material for your application requires the review of numerous factors such as:
Use Of The Product – Media In Contact
Working Temperature In Application
Dynamic Or Static Application
System Pressure In Application
Chemical Compatibility With Rubber
Friction Coefficient In Application
Projected Service Life
Material Cost
Design Factors
Installation Process
Corresponding Maintenance Frequency
Due to the number of interacting forces, it is strongly recommended that the elastomer selection be rigorously tested in the actual application. Performance assumptions must be checked so that we are certain that all variables have been carefully considered.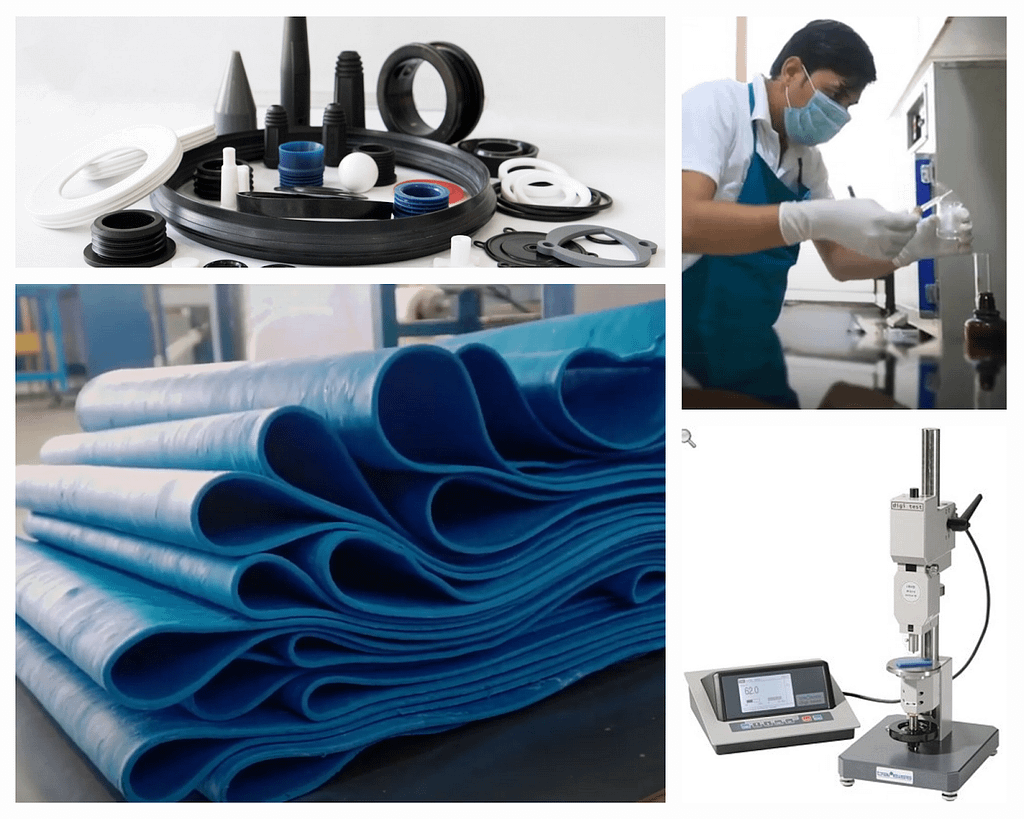 How To Compare The Rubber Materials ?
Here, we will create a Comparison of 10 Most Common Types Of Rubber Materials:
Natural Rubber (NR)
Styrene Butadiene Rubber (SBR)
Nitrile Rubber (NBR, Buna-N)
Chloroprene (CR)
Ethylene Propylene Diene Monomer (EPDM)
Hydrogenated Nitrile Rubber (HNBR)
Polyacrylic Rubber (ACM)
Chlorosulfonated Polyethylene (CSM)
Silicone (VMQ)
Fluoro-Elastomer (FKM)
For more information about the properties of these above mentioned Rubber Materials available at Kesaria Rubber and several other common rubbers, consult our Material Selection Guide given here below.
This popular Rubber material family comparison shows basic rubber material family properties. The guide includes generalized recommended Rubber Material uses and non-recommended uses with typical material mechanical properties. Specific Compound Formulations can significantly alter the general performance properties of Rubber Materials.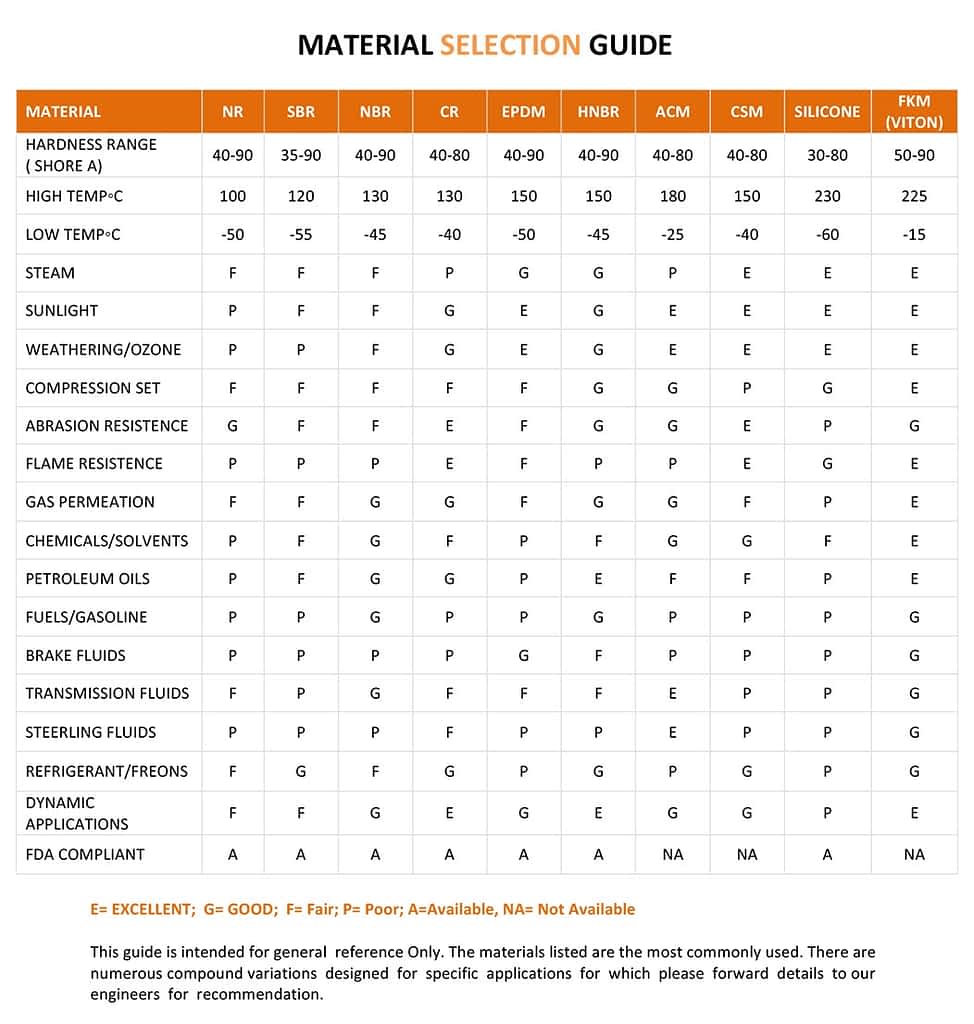 Once the Elastomeric Material is chosen then other criteria such as Mechanical Properties like Hardness, Tensile Strength, Elongation At Break, Compression Set, Stress Relaxation etc. can also be incorporated, to ensure optimum performance of the Rubber Material.
Please provide your Specific Application requirements and get in touch with one of our Experienced Technical Experts at Kesaria Rubber through Call at +91 971811 7575 or email to info@kesaria.com and sales@kesaria.com
Kesaria Rubber will be Happy To Help You !!!